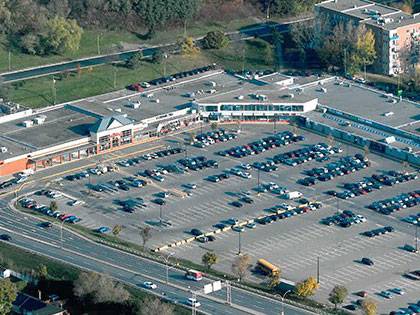 Plaza Pointe Claire is For Sale
After more than 40 years as owners of Plaza Pointe Claire, and having reached advanced age, we've come to the realization that it's time for us to move aside. We truly love Plaza Pointe Claire and take enormous pride in what this has come to mean to the community and our shopkeepers, however, we recognize that the status quo is not indefinitely sustainable. Accordingly we have begun a process to identify appropriate new owners who we feel will eventually be able to revitalize the Plaza and its strategic location. We believe that with the right input from stakeholders that we'll eventually see an updated, vibrant and successful rejuvenation of the site that will bring people together to shop, live and enjoy all that Pointe Claire has to offer.
In a statement from the City of Pointe Claire, according to its Zoning By-law, the Plaza and its land are located in a zone that only allows for a shopping centre and facilities intended for this purpose.
https://www.pointe-claire.ca/en/news/plaza-pointe-claire-up-for-sale-the-city-reiterates-that-the-land-is-located-in-a-commercial-zone/
To be very clear while ownership may change Plaza Pointe Claire's unique blend of over 60 retail businesses are very much open for business. We'd encourage those who know and love us to visit us often and for those who have never experienced our unique culture to come and see for yourself.
Live life local…Shop local…Shop at the Plaza!
Thank you
Plaza Pointe Claire Management